Jukdo Island(Yeonhwa-ri)
Each course of the Busan City Tour allows you to visit all the famous tourist attractions in Busan at once.
Jukdo Island(Yeonhwa-ri)
Jukdo Island(Yeonhwa-ri) Introduction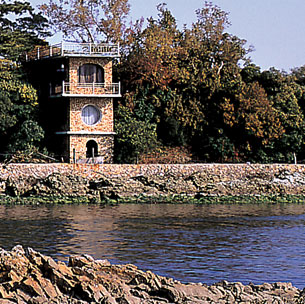 Station Name : Jukdo Island(Yeonhwa-ri)
Bus Stop : Next to Alddeul Gas Station in Daebyeon
Location : Yeonhwa 1-gil, Gijang-eup, Gijang-gun, Busan
Info : +82-51-749-5800
This turtle-shaped island is one of the Eight Scenic Views of Gijang. The island with many bamboo trees was named Jukdo Island (Juk means bamboo) but now it is also called Dongbaekseom Island (Dongbaek means camellia) because of a dense forest of camellia trees. Yeonjukgyo Bridge connecting Daebyeon Port and Jukdo Island is well known as a point for enjoying nightscape.